Massage
With a wealth of experience in so many different therapies over my career, I have narrowed down the description of my services on this website to the ones that particularly resonate with who I am today.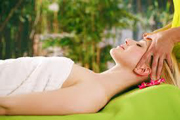 All of my healing treatments are tailored intuitively for each person and often use a combination of various modalities which may include:
Aromatherapy
Bowen Therapy
Corporate Massage
Craniosacral Therapy
Ear candling
Foot Reflexology
Holistic Massage
Angel Card Reading
Isis Seichim
Lymphatic Drainage
Myofascial Release
Polarity Therapy
Pregnancy Massage
Reiki
Sports/Remedial Massage
Therapeutic Massage
Private health funds may apply.
Cancellations
Cancellations and/or rescheduling of appointments require 24 hours notice. Cancellations or rescheduling with less than 24 hours notice will incur a cancellation fee.
Gift Certificates
Please contact Kerry for over the phone transactions. Gift Certificates will be mailed or a printable version emailed to you or the recipient.