Himalayan Sound Circle
Experience the deep journey into sacred sound…
Layered sounds of singing bowls, bells, gongs and mantra quiet your mind, calm the heart and reboot the nervous system. 
Open your heart space and allow manifestation of deep peace, balance and creativity.
These powerful sounds are transmitted into the tissues helping to realign on a cellular level by removing unwanted blockages and energising the spirit.
A night of divine soul discovery as you gain a deeper experience of self.
Next Circle:
Tuesday 19th November 2019 – 7pm-8pm
Sensory Healing Circle
 Awaken your senses and give nourishment to the soul.
Experience the profound power of a Sensory Healing Circle including Ritual, Ceremony, Native American Drumming, Aromatherapy, Crystal Healing and more. As a group we will connect to the four elements and the directions and feel the powerful influence they have at the deepest level of your being.
 Awaken your senses, gain a deeper connection with Spirit and heal the body, mind and soul through sound, taste, smell, sight and touch.
Help clear out old life patterns and re-align your energy in a unique experience like no other. A true symphony for the senses…
Next Circle:
Tuesday 3 December 2019 – 7pm-8pm
Sacred Chant Circle
 Enter the spiritual heart through sound…
 This Sacred Chant Circle is designed to help nourish your soul with uplifting and joyful chants to enhance the spirit of life.
 By gathering together, using sacred breath in song, unified intent and pure, powerful expressions we bring wholeness, peace, upliftment and renewal to body, mind and soul.
 Various sound instruments will be utilised by the group during the circle such as Native American Drums, Rattles, Rainsticks and more for an interactive sound bath.
 Experience a complex interweaving of sound and breath – the beauty of harmony and the creation of magic.
Next Circle:
to be advised
Meditation Beginners Workshop
Learn the art of meditation in a safe and nurturing environment with an experienced Meditation Facilitator.
 During your three week introductory program you will learn the necessary skills that will help you to relax the body and calm the mind.
 Practical training includes: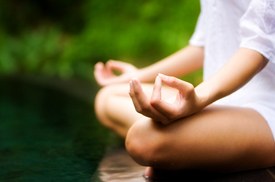 Introduction to Meditation;
Introduction to the Chakra System;
Breathwork;
Various styles of meditation (including mantra meditation, use of Mudras);
Sound healing Meditations (such as Drumming and Singing Bowls);
Short Guided Visualisation Meditations
 Course notes provided.  3 sessions x 2 hours duration 
Next Workshop:
to be advised